ALL ABOUT RESTAURANT CHUNG.
Nice and quirky. You can say that once you have eaten at Restaurant Chung. The basis of our kitchen is Asian, but we don't do fried rice or noodles with satay. Our menu is inspired by modern European cuisines, but we give it a distinctive Rotterdam twist. In our unique way, we prepare culinary dishes in which "best of both worlds" are combined. We are creative with herbs and spices and like to think outside the box. E.g. you get to eat a delicious lobster, but with ginger-oyster sauce. Or oysters, steamed with black beans. What we do bring from the Asian cuisine, is the shared dining philosophy. In this way you can taste as many dishes as possible from our kitchen. Our specialty is the Peking Duck, which is prepared according to traditional methods. If you are completely crazy about Peking Duck, just like Chung himself, then you can also order the 4 or 5-course Peking Duck menu. We are also happy to serve matching wines. Pay a visit to Chung whenever you are in for a delicious and culinary evening!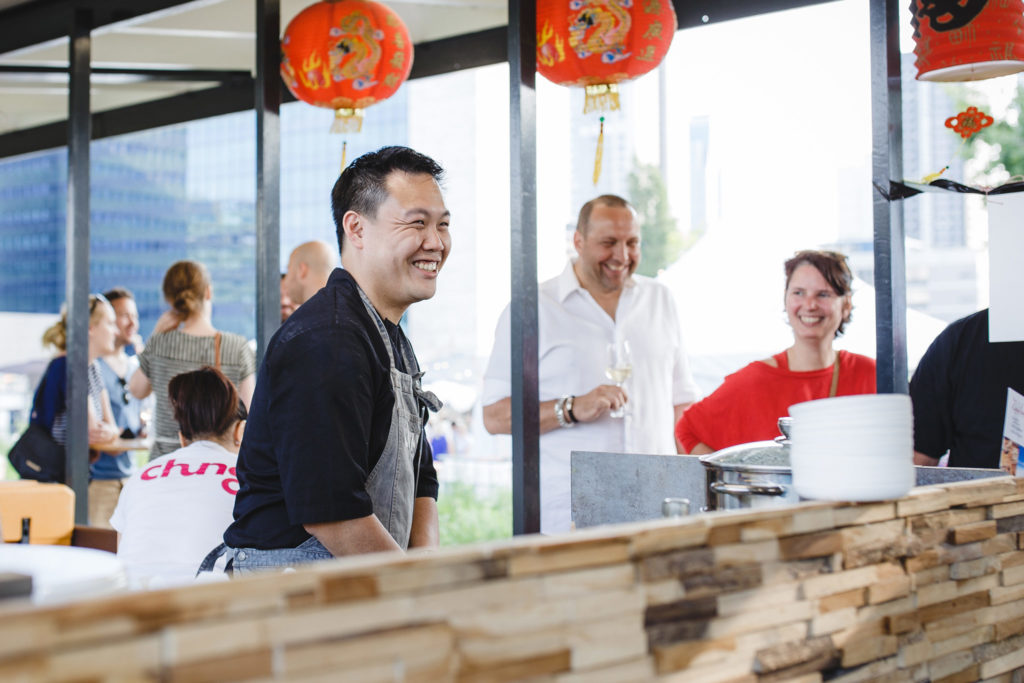 Peking duck, traditionally prepared: the tastiest in Rotterdam. Choose the 4 or 5-course Peking duck menu and let Chung surprise you with different flavour combinations and preparation methods.
Shared Dining menu
In addition to our specialty Peking duck, you can also go to restaurant Chung for small fusion dishes with Asian and European influences. Just like our Peking Duck menu, the shared dining menu also changes with the seasons.
Winelist
At Chung, we not only love good food, but we also appreciate beautiful wines. Choose your favorite wine from our extensive wine list, or follow the suggestions of the sommelier to combine with your food.
MONDAY, WEDNESDAY, THURSDAY, FRIDAY
12:00 - 22:30
TUESDAY
Closed [excluding private events]
eMail
info@restaurantchung.nl